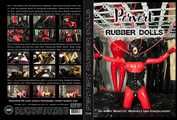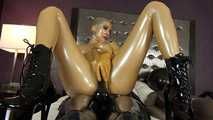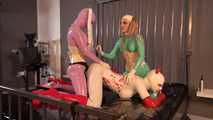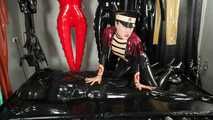 Pervert Rubber Dolls
Part 1: The horniness of the fully rubberized object knows no bounds, as it was stored in the sarcophagus the entire night. Mean as his mistress is, his horniness is further increased before the poor object is left uninjected in Rope Bondage to suffer alone with his lust for a long night.
Part 2: Really bad it gets for the inflated BallHeads, the rubberized penises stand like a one under the teasing of the Ruber Goddess. Blind, completely defenceless and short of air they are condemned to suffer everything that follows.
Part 3: The crowning glory is three horny rubberdolls who fuck each other in all holes without restraint.
Show more