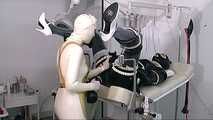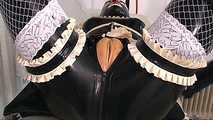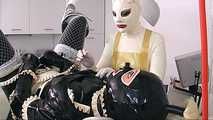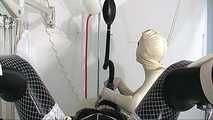 Madame Zoé - Rubber Doll Clinic Part1
Dressed in finest rubber, beautifully styled with lady rubber face and a second rubberhood with blond ponytail over that, tits and rubber cunt, RubberDoll Uschi finally betakes herself to Madame Zoés Rubber Clinic, to be under examination by her mistress.
First her doctor, completely dressed in white rubber, probes her rubbercunt and tits.
Unfortunately the tits have to be removed quick, but for that the rubber doctor starts an electrical treatment immediately.
This is completed by an effective rubberbag breathing therapy, not only helpful for the breath control, but good to inhale the rubber aroma ... and the excitement of the rubberdolly is clearly increasing ...
Show more