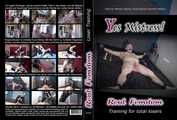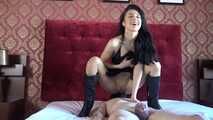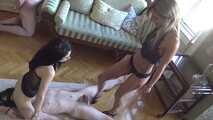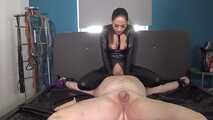 Loser Trainig - Real Femdom
Part 1: It hails slaps, kicks in the testicles and the slaves are used as a spittoon before they may lick the asses of the ladies.
Part2: Completed in Chastity slave 369 must lick the lady to multiple orgasms, fuck her with the strapon with no chance of a release
Part3: He didn't want to lick, that's not acceptable and so he finds himself tied up and defenseless... with the announcement that if he does not lick all the vibrators that are to be found in his ass shoved! ...and he licks all the holes of the mistress as if there was no tomorrow and is then used to his horror even by his mistress as a living toilet.
Show more